Oil Boiler Explained: Prices, Pros & Cons and Reviews (2023)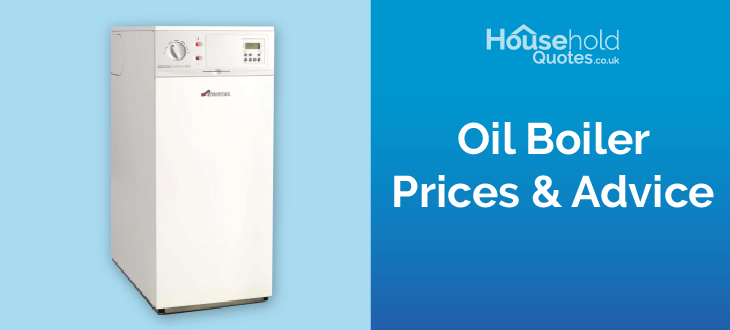 It's estimated that there are around 4 million homes in the UK that do not have access to the gas grid. For people living in rural areas, a suitable alternative to fuel their home heating is to install an oil fired combi boiler.
Oil boilers in the UK are typically a cost-effective method of fuelling a central heating system, although the price of oil can fluctuate.
In this article, we'll be looking at:
How much a new oil boiler costs
What affects the cost of installing or replacing an oil boiler
How to save money on an oil boiler
How to choose the right oil boiler for you
What's involved in installing a new oil boiler; and
How to find and hire a professional to fit your new boiler
If you live off the gas grid and want to look at an alternative heating option, an oil boiler might be the right choice for you. Keep reading to find out how much it might cost you to purchase and install in your home.
If you're ready to upgrade to a highly efficient new oil boiler, but don't know where to start we can help! 
Avoid the stress of searching for hours to find quotes and reliable installers, instead why not use our quick and easy form? We'll find you up to 3 quotes from qualified installers in your local area, so you can get the very best price and the highest quality service. 
It's free to use and there's no obligation! Find your perfect new oil boiler, and start enjoying a warmer, more efficient home in no time. Simply click the link below. 
Comparing Quotes Could Save You Up To 40%:
Fill in the form in just 1 minute
What is an oil boiler: how does it work?
Before we get into the finer details of oil fired boilers, let's first look at how they work. 
Most boilers operate in a similar way, they need a fuel source which can produce heat. This heat is then transferred, via your boiler, to your pipes to heat up your water. This can then be sent to your taps or through your central heating system. 
Typically, the fuel source for most boilers would be natural gas, which is used to ignite flames inside your boiler. For an oil fired boiler, the only difference is where the fuel comes from. Those with an oil boiler have to store the fuel in large tanks to have a plentiful supply. 
These tanks can be stored outside the home, in outbuildings or even buried underground. These fuel tanks are then fed to your boiler through pipework and provide the same means to produce heat as gas boilers. 
The main difference you need to consider with an oil fired boiler is ensuring you have enough fuel stored, and ordered in advance, to avoid running out (leaving you with a chilly household!).  
Oil boiler diagram
Our diagram below shows just how an oil combi boiler works to heat your home.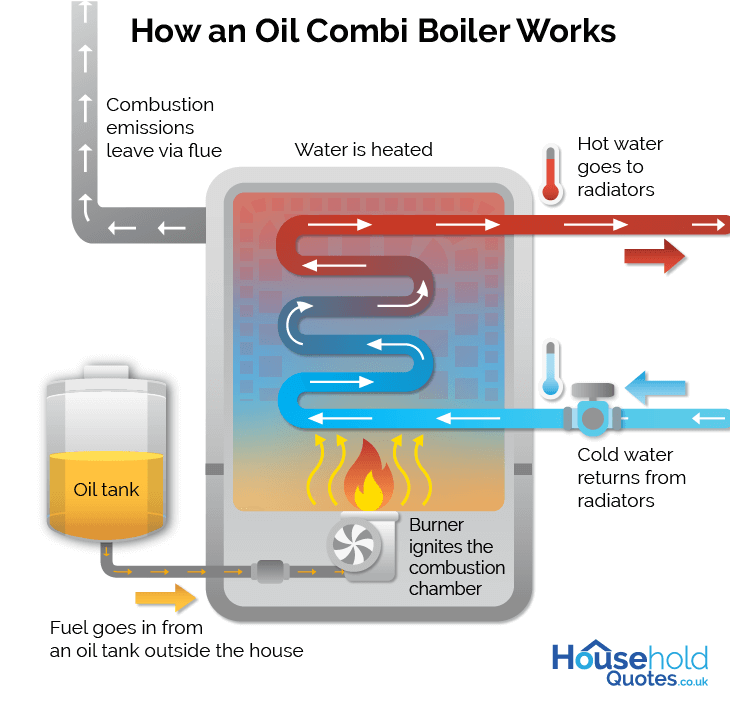 Oil boiler prices UK: how much do they cost in 2023?
One of the first things you'll want to know is how much does an oil boiler cost? 
When it comes to the cost of a new oil combi boiler, you need to consider both the price of the unit needed as well as the installation fees. We've outlined below some of the typical estimates you can expect for different-sized properties. 
Oil boiler prices in the UK

| Property Size | Boiler Size | Estimated Supply Cost | Estimated Installation Cost | Total Estimated Cost |
| --- | --- | --- | --- | --- |
| Small | 20kW to 26kW | £1,800 to £3,800 | £1,000 to £2,000 | £2,800 to £5,800 |
| Medium | 28kW to 34kW | £1,800 to £4,000 | £1,000 to £2,000 | £2,800 to £6,000 |
| Large | 35kW to 70kW | £1,900 to £4,600 | £1,000 to £2,000 | £2,900 to £6,600 |
New boiler costs can differ depending on the size of the boiler you require. The best way to get a sense of the size you need is to account for 1.5 – 2kWs for each radiator in your home. For example, if you have up to 10 radiators a boiler size from 20kW would be sufficient for your heating needs. 
It should be noted that since 2017, oil boilers have been legally required to have a SEDBUK rating (Seasonal Efficiency of Domestic Boilers in the UK) of at least 86%. The most energy-efficient oil fired boilers are 89-93%.
We can see in our price comparison table above how the different boiler sizes carry different charges – the larger you go, the higher the price you pay. While it may be tempting to get the largest model possible to ensure you always have a good supply of hot water, it isn't always necessary and can just end up costing you more in running fees and upfront costs to get it installed in the first place.
The estimated supply costs can range between a few thousand pounds, so if you're looking for a cheap heating system it's worth doing the calculations and getting the right size for your home – and nothing more!
Unfortunately for first-time oil combi boiler buyers, the costs don't end with the oil boiler itself – you also have to factor in the oil storage tank. In addition, unless you are opting for a combi, you will also need a hot water tank or cylinder installed in your home, too.
You can expect extra costs of between £330 to just over £1,500 for a new hot water cylinder. Check out this link for full details on hot water cylinder prices.
If you're ready to replace your existing boiler with a new efficient model, HouseholdQuotes can help! 
We can help you find the most suitable heating engineer for your job, at a price that fits your budget. Using our simple form you could get up to 3, completely free quotes to compare prices in your area. 
By comparing quotes, you can ensure you get the very best deal from an engineer you can trust for a new oil combi boiler. Simply click the link below to get started.
Comparing Quotes Could Save You Up To 40%:
Fill in the form in just 1 minute
What affects the price of an oil boiler?
There are many aspects that can affect the total cost of a new oil boiler. These include not only the price of the boiler and its additional parts but also installation labour, running costs and future maintenance.
Let's look at some of the main factors you will need to consider. 
Labour costs for oil boiler installation
As you might expect, labour costs for installing a new oil boiler can vary greatly. As with all projects in the house, replacing like-for-like is always going to be the most cost-effective route when you're looking to upgrade your appliances – and the same is true for your oil boiler.
This is especially true for conventional or regular oil boilers, as you will already have the required cylinders in place which will make the switch far easier, instead of having to remove those if you're opting for an oil combi boiler, for example.
Another factor that can impact labour costs is, for example, switching your boiler type to oil from gas or another fuel type. This will cost considerably more. You can expect costs of around £500 for labour replacing a like-for-like oil combi boiler and something nearer to £2,000 for more complex fuel switches.
Installing a gas boiler is likely to cost, in comparison, between £500 to £1,000. The need to install an oil storage tank and any other related pipework or parts is partly why the costs rise for an oil heating system. 
Location can also affect labour costs. Whether you opt for an internal or external oil boiler, or whether you simply want to move your existing boiler to a new location, there can be cost differences depending on where you choose to store your oil boiler. 
The cost of moving an oil fired combi boiler can add as much as £800 to your installation – let's look at some of the associated costs:
Boiler flue – £70 to £120
Extension flue pipe – £40 per metre
Magnetic filter – £100 to £120
Controls – £70 to £650
Pipework and fittings – £300 to £600
As with all trades, you can expect higher oil boiler replacement costs in capital cities for the same work as you would in more rural locations, and the same is true when choosing between local and national installers.
Boiler manufacturers
The boiler manufacturer you use can also impact how much you pay overall. Firstly, this is because certain brands require specifically trained engineers to install them. Secondly, you will also pay more for the better, more recognised models – especially those with longer warranties or guarantees to offer. 
Below are 5 of the best manufacturers for oil boilers and some guidance on oil boiler prices in the UK.
Worcester Bosch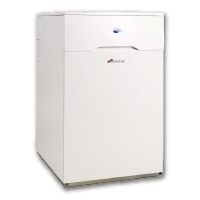 When it comes to boilers, this manufacturer will always be found high up on any list. These are high-quality, reliable products that make them a well-recognised brand – but Worcester Bosch boiler prices generally end up being higher because of this.
Available Oil Boilers: Combi, System and Conventional
(Internal and external models available)
Estimated Supply Cost: £1,700 to £4,000
Estimated Labour Cost: £500 to £2,000
Total Estimated Cost: £2,200 to £6,000
Firebird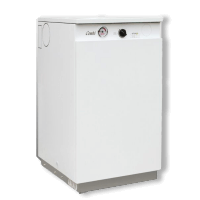 Manufacturers of one of Europe's most efficient oil fired boilers, Firebird are an innovative brand bringing heat efficiency to homes off the grid. 
Available Oil Boilers: Combi, System and Conventional
(Internal and external models available) 
Estimated Supply Cost: £1,100 to £3,500
Estimated Labour Cost: £500 to £2,000
Total Estimated Cost: £1,600 to £5,500
Mistral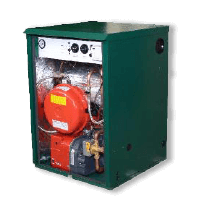 With over 40 years of experience in manufacturing and developing oil fired boilers, Mistral are a UK market leader. 
Available Oil Boilers: Combi, System and Conventional
(Internal and external models available) 
Estimated Supply Cost: £1,100 to £5,000
Estimated Labour Cost: £500 to £2,000
Total Estimated Cost: £1,600 to £7,000
Grant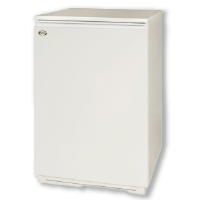 Grant has similar experience in the industry with over 40 years of making some of the most efficient oil fired boilers available in the UK today. 
Available Oil Boilers: Combi, System and Conventional
(Internal and external models available) 
Estimated Supply Cost: £1,500 to £3,600
Estimated Labour Cost: £500 to £2,000
Total Estimated Cost: £2,000 to £5,600

Warmflow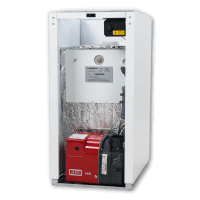 With over 50 years of experience in the industry, Warmflow is an award-winning manufacturer of oil fired boilers. They even boast production of the UK and Ireland's first AA-rated combi boiler. 
Available oil boilers: Combi, System, Conventional
(Internal and external models available) 
Estimated Supply Cost: £1,300 to £4,200
Estimated Labour Cost: £500 to £2,000
Total Estimated Cost: £1,800 to £6,200
To find the very best new oil boiler cost, we recommend comparing quotes as this gives you the best chance of finding the cheapest deal. 
HouseholdQuotes can help you find multiple, no-obligation quotes from qualified engineers in your local area. Giving you the opportunity to find the right heating engineer for your work, at the price to suit your budget. 
It's completely free and could save you hundreds of pounds on your installation. If you're ready to get started, simply click the link below!
Comparing Quotes Could Save You Up To 40%:
Fill in the form in just 1 minute
Running costs of oil boilers
Before choosing a boiler type, it's good to know how much you might end up spending on bills. 
According to the latest available tariffs, as of 1st October 2023, the average price of oil is 9p per kilowatt hour. Therefore, if you were to run an oil combi boiler for up to 7 hours per day, for example, you would pay around £63.00.
In comparison, if you were to run a gas boiler you would be paying slightly less, at 6.9p/kWh.  
However, if your home is not connected to the gas grid, alternative options to an oil boiler include an electric boiler or a biomass boiler. Currently, these do cost more than oil, at 27.35p/kWh and 13.8p/kWh respectively. 
Below is an estimate of predicted annual costs for each fuel-type boiler. Please note that these costs are an estimate and will differ depending on the size of the home, the efficiency of the boiler and the expected energy usage levels. 
Overview of boiler running costs
Fuel Type
Average price (pence/kWh)
Average Annual Fuel Use (kWh/year)
Annual Running Costs
Gas
6.9p
£12,000kWh
£828
Oil
9p
£1,080
Electric
27.5p
£3,300
Biomass (Wood Pellets)
13.8p
£1,656
*Prices are based on figures from the Energy Saving Trust and Ofgem. Based in England, Scotland and Wales only (October 2023).
Are there government grants for oil boilers?
Currently, there are nogovernment grants which help with the purchase of a new oil boiler. There is, however, some help available if you wish to replace an oil boiler with a renewable energy heating system. 
Moreover, the government plans to phase out fossil fuel systems. With oil and gas boilers banned, renewables and electrics might be the only choices for new homes as of 2025 and all homes a decade further down the line (although these plans might be subject to change).
For those considering a heat pump or gas boiler, check our our dedicated page where we compare the 2 heating systems.
This includes The Boiler Upgrade Scheme, which can help homeowners with the cost of upgrading to a heat pump or biomass boiler. The grant's main aim is to encourage people to switch to a more efficient, low-carbon alternative. If you're interested in this scheme, the government can offer up to £6,000 towards the cost of a renewable system if you meet the criteria. 
You may also be eligible to take part in the ECO4 scheme. This is a government-run initiative which obligates major energy suppliers to provide upgrades to the least energy-efficient homes. 
This could include installing insulation, first-time central heating or a renewable system.  
If you're interested in finding out more about available grants, we recommend speaking to a qualified engineer. They can assess your home and help you access any available grants to upgrade your heating system. 
To save you time searching for a trusted installer, why not let us help? Our network of installers is ready and waiting to offer you the best advice and competitive prices. 
By filling in our form, we'll connect you with up to 3 installers who will quote you for a new oil boiler – it's completely free and will no obligation, so you can compare prices totally stress-free. Simply click the link below to get started. 
Comparing Quotes Could Save You Up To 40%:
Fill in the form in just 1 minute
Types of oil boilers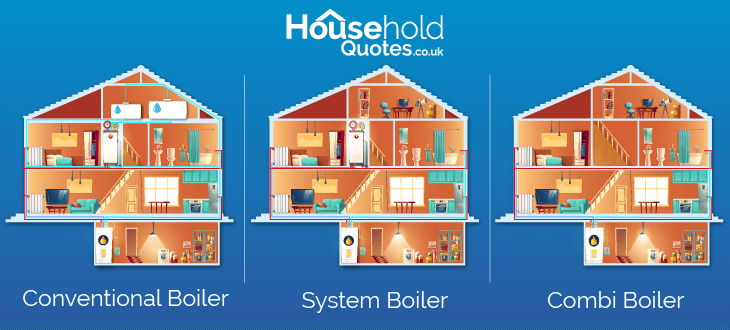 There are three different types of oil boilers on the market: combi, system and conventional.
Combi boilers
A combi boiler is a compact, cost-effective option for homeowners with less than two bathrooms, as they are best suited to those with a lower hot water demand. 
These boilers take water from the mains to heat on demand. This means they don't require an additional hot water storage tank, or cold water tank, installed in your home – saving vital space! 
Oil combi boiler costs can range from £1,300 at the lower end of the scale, up to £4,000+ for higher-end models.
System boilers
System boilers also draw their water supply from the mains, but unlike the oil combi boiler, store hot water in a cylinder. This is because they're made for medium to large homes with multiple bathrooms and a higher hot water demand. 
System boiler costs range between £1,000 to £3,000 for the boiler supply only.
Conventional or regular (heat only) boilers
Conventional – as you may presume – are the oldest type of oil boiler, and are commonly seen in older properties. For these to work, you will need a lot of space for the various parts – a hot water cylinder, a water tank, and the boiler.
These kinds of boilers are usually only needed as a direct replacement for an existing conventional system. Due to all the additional parts, they are not recommended for new installation as the costs can be very high. Changing from conventional boiler to a combi, for example, will cost considerably more than a like-for-like swap since the additional units will need to be removed and the surrounding pipework will need to be adjusted.
A conventional oil boiler can cost anywhere between £1,000 to £3,500 for a replacement.
Differences between boiler fuels
Determining which boiler fuel is best for you can often come down to two factors – location and cost. However, you might also want to consider the environmental or safety implications. 
Let's compare these fuels and their best uses.
Gas is the most commonly used fuel type in the UK. This is because most households are already connected to the national gas grid. For many years, however, it was also considered the best option, due to its efficiency and cost.
As modern gas boilers have advanced to achieve over 90% fuel efficiency, gas is still seen as the best money-saving choice.
Oil has also historically been a cost-competitive choice and a popular option for those outside of the grid. In recent years, however, the price of oil has become unstable and has made this a less attractive option. 
LPG (Liquefied Petroleum Gas) is a lower-carbon alternative to gas or oil, which is supplied to the boiler via storage canisters. The fuel is created from a mixture of gases and through oil refining. 
This is another great choice for off-grid homes, which also offer fewer emissions than oil. On average LPG is also slightly cheaper than oil (although it can also fluctuate). 
Electric boilers are steadily rising in popularity, due to their ease of installation and 100% efficiency levels. The cost of electricity is an ongoing uncertainty but is consistently higher than other fuels. 
One advantage of an electric boiler, however, is that it can often be paired with a renewable energy technology – such as solar panels. By generating your own energy to power the boiler, you don't need to rely on an energy supplier and can end up paying very little to heat your home. You can learn more from our electric boiler vs gas boiler comparison page.
Biomass is a fuel which includes wood pellets, chips or logs. In this scenario, you stock the boiler furnace and burn natural products to generate heat. 
This option is considered to be eco-friendly because it removes the use of fossil fuels and reduces carbon emissions. It can however cost much more than gas or oil for wood products, and you need a considerable amount of storage space to keep a steady supply. 
Hydrogen (gas blend) is an option that is still in development, but many boiler manufacturers already offer 'hydrogen ready' models, in anticipation of this fuel launching. 
The idea behind a hydrogen gas blend is to decrease the amount of natural gas being sent through the grid and substitute up to 20% of it with hydrogen. Hydrogen does not release carbon dioxide when it's burned, so this would make all gas boilers emit less carbon.  
Each fuel option has its pros and cons, but what's best for you can often be determined by what you can access in your area and how much you're willing to spend. Luckily, more efforts are being made to reduce the environmental impact of boiler technology, so greener, cheaper alternatives may be around the corner! 
It can be difficult to decide which fuel option works best for home, that's why we would recommend talking to a qualified engineer. They can advise you on what would be most suitable, and cost effective for your unique needs. 
If you want to speak to an engineer, but don't know where to start, we're here to help. By using our simple form, we can connect you with up to 3 engineers from your local area who are ready to assist you. 
They can provide you with competitive quotes to install a new oil boiler, and offer the very best advice. What's more, it's totally free to use and there is no-obligation to take any of the quotes further. 
Get the help you by clicking the link below to get started.
Comparing Quotes Could Save You Up To 40%:
Fill in the form in just 1 minute
Oil boiler: pros & cons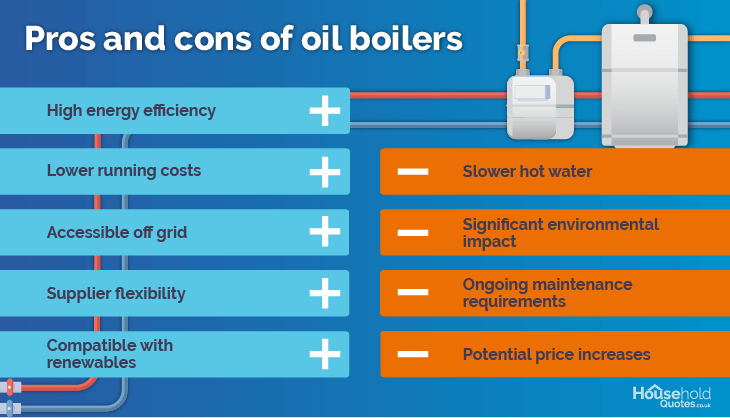 If you're considering installing an oil boiler, or you're debating new central heating costs, it's important to weigh up the pros and cons before you make a decision. Here are some of the advantages and disadvantages for you to consider. 
Advantages of oil boilers
1. High Energy Efficiency: Oil boilers are known for their high energy efficiencies of around 92%. 
2. Lower Running Costs: Compared to electric boiler prices, oil boilers typically come with lower running costs.
3. Accessible: Oil boilers are an ideal alternative for households outside of the gas grid. 
4. Supplier Flexibility: One of the perks of using oil boilers is the freedom to change your supplier at any time, allowing you to explore cost-effective options and potential savings.
5. Compatibility with Renewables: Oil-fired boilers can be integrated with renewable energy heaters, such as solar thermal systems, to reduce the environmental impact of heating.
Disadvantages of oil boilers
1. Slower Hot Water: Oil boilers may have a slightly slower hot water delivery compared to some other heating systems, which could result in longer wait times for hot water.
2. Environmental Impact: They are not considered the most environmentally friendly option due to carbon emissions associated with burning oil, contributing to air pollution and greenhouse gas emissions.
3. Maintenance Requirements: Oil boilers require annual maintenance checks to ensure they operate efficiently and safely, adding to the overall cost of ownership.
4. Finite Oil Resources: Oil resources are projected to expire in approximately 40 years, which means that oil boilers will become unsustainable in the long term.
5. Potential Price Increases: Oil boiler prices in the UK can be subject to significant fluctuations, and there is a possibility of prices rising in the future.
If you're living off the grid and looking to take advantage of everything an oil boiler has to offer, we can help you find the best price to get you started. 
Working with local engineers in your area, we can find you multiple quotes to compare so you can choose a price and an installer that suits your needs. 
Our quote services are completely free! And there is no-obligation attached, simply fill in a few details and we'll do the leg work for you. Sit back and compare your quotes knowing you're getting the best price offers around. 
Click the link below to find your new oil boiler! 
Comparing Quotes Could Save You Up To 40%:
Fill in the form in just 1 minute
What's involved in installing an oil boiler?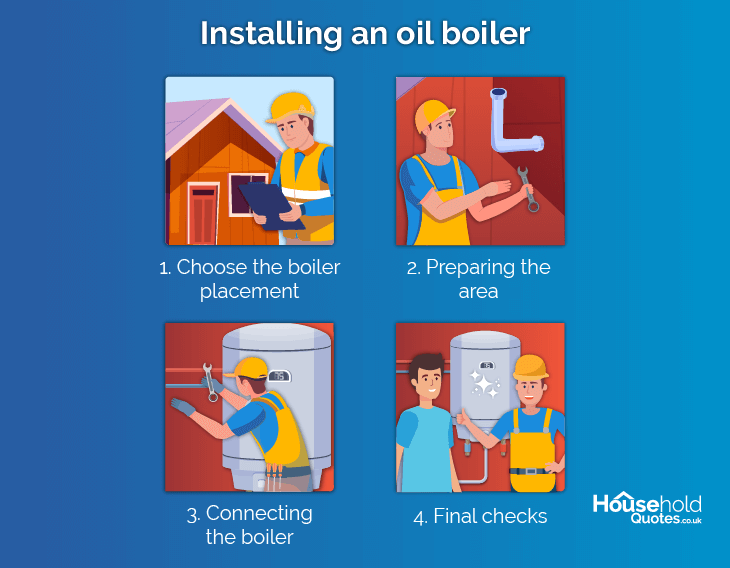 When it comes to installing your oil boiler, your tradesperson is likely to take these steps:
They will first choose the placement of the boiler, ensuring sufficient clearance at the front of the boiler to make sure maintenance is possible on the unit once installed

The wall will then be prepared and depending on whether or not your boiler is in a compartment or a room, this will require different ventilation types, and the flue will be installed if necessary

Pipework will then be connected. Before switching the boiler on, the tradesperson will check the various dials and thermostat to ensure there is no damage, and take a look inside the unit to check everything is in a good position and working order

Once the checks have taken place and the engineer is happy that everything is as it should be, the system will be turned on and checked for efficacy.
How long does an oil boiler installation take?
If you're replacing an existing boiler, installation can take 1 day. However, if you have a more complex job like replacing a different boiler, or fuel, type, it can take up to 3 days. This will vary depending on your unique situation and the installer you choose.

Opting for a local installer may mean you have to wait a little longer for the availability, but this will save you money from the national installer who will be looking to recuperate their office and national advertising money through their fees. Where possible, try to pick a local trader to both support local companies and help save you a bit of money along the way.
Should I get an oil boiler?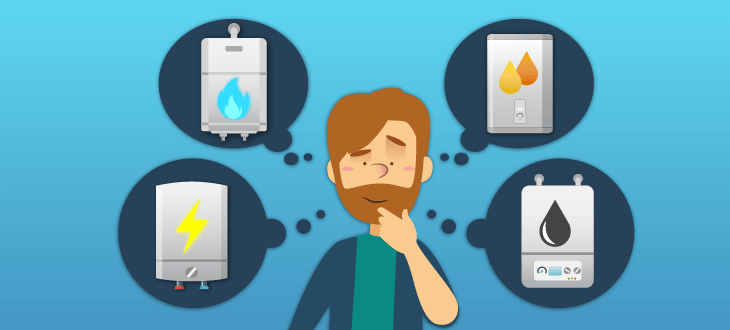 As technology continues to develop, you can get more and more efficient oil boiler models to give you better heat distribution for your money. This is a key factor when considering upgrading or replacing your existing oil boiler, as older models are likely to be around 60% and 70% efficient versus the modern equivalent which should be between 92% to 93%.
You may be bound by a strict budget, which can help to make your choices easier as you will only have a limited pool of products to choose from. In these circumstances, it's best to take into consideration all the above information on boiler size and efficiency to ensure you are getting the right size for your home and inhabitants while being of a good efficiency level to make sure you are spending your money wisely on a good model.
From our price comparison tables above, you can quickly and easily see what brand might fall into different budget types, with Firebird being the most cost-effective option from our selection, and Worcester Bosch being the most expensive.
If you live off the main energy grid and need an alternative energy type to heat your home, oil boilers are a viable option. Here's our final checklist to make sure you consider everything when dealing with your upgrade:
Replace like-for-like – if your home already has an oil boiler and you simply want to upgrade it for a more energy-efficient model, you will save a considerable amount of money by replacing like-for-like.
For brand-new installations, make sure you factor in the extra cost for a water cylinder or tank as well as the cost of the boiler itself.
Make sure you pick the right boiler output for your house size to be cost-effective.
Compare multiple quotes to make sure you get the best price. Using local installers will also lower costs. 
Searching for the right heating engineer can be a difficult, time-consuming task that can take up hours or even days of your spare time. At HouseholdQuotes, we understand the importance of finding the right professional to meet your heating needs. That's why we've streamlined the process to make it as effortless as possible for you.
By completing our simple form, we can connect you with highly qualified engineers from your local area. We can help you find multiple quotes to compare, so you can find your ideal engineer and the right price. 
What's more – it's completely free! All you need to do is click the button below and share some details about your project with us, and we'll take it from there.
Fill in the form in just 1 minute