Boilers for Your UK Home: The Complete Guide (2023)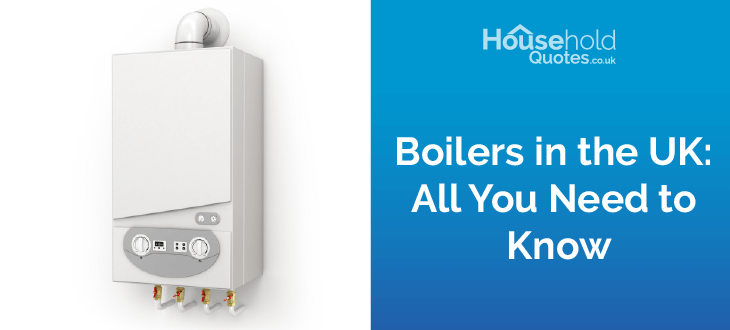 The right choice of boiler for your home will affect more than just your comfort levels, the right boiler type, choice of fuel, and boiler size can all help reduce your energy bills and your home's overall carbon footprint.
When it comes to new boiler installation, there can be a lot of costs to cover. In this guide, we'll explore all these options, outline all the associated costs that come with each of these, and let you know the best ways that you can save on new boiler costs. 
In fact, Household Quotes has a solution that can save you all the time and money you would usually spend finding the right engineer to install your new boiler. Rather than researching the best installers in your area, which could take you hours, simply fill in our 30-second form. We'll then use your details to find the most suitable boiler installers for your project. 
To get up to 3 free, tailored quotes from the best local installers, click the button below. 
Fill in the form in just 1 minute
How do boilers work?
A boiler connects to your central heating system to provide space heating and hot water throughout your home. Boilers either work via internal combustion, where fuel is burned to produce energy, or via electric power (in the case of electric boilers). 
With condensing technology, modern boilers are able to recapture heat energy from waste gases, making them more energy efficient than ever before. New boilers are required to be A-rated with 92% energy efficiency. 
A boiler's efficiency indicates how much energy is wasted when the boiler burns. Therefore, as the boiler loses its efficiency over time, you may notice that your energy bills increase. This is because it takes more energy to provide the same amount of heat and hot water. 
You can also optimise your boiler's performance throughout its lifetime by ensuring it undergoes an annual service check. Magnetic filters also keep the pipework clear of debris and waste buildup. 
Boiler diagram
The way a boiler works can be explained in a few simple steps:
Cold water is fed to the boiler from the mains water supply.*
The water is heated within the boiler via a heat exchanger which transfers heat energy from the combustion of fuel.
Hot water is sent through your home via pipework to your hot water outlets and to your radiators, or your underfloor heating system, depending on the type of heating your home has.
Depending on the type of boiler you have, the water is either sent back to the boiler or to a separate hot water cylinder for reheating. 
* In the case of regular boilers, cold water is provided via a cold water cistern within your home, usually kept in the loft. 
How much does a boiler cost in the UK?
A new boiler will likely cost you between £500 – £3,500, excluding installation. This depends on the type of boiler, the size of the boiler, and the type of fuel it uses. 
Biomass boilers are priced significantly higher than traditional boilers, typically costing between £4,000 – £12,000, not including installation.
The table below summarises new boiler prices, according to our extensive market research. 
How much is a new boiler?
Type of boiler
Cost excluding installation
Cost including installation
Average, inc. installation
Combi
£500 – £3,000
£1,500 – £4,500
£2,750
System
£580 – £3,500
£1,700 – £4,000
£2,790
Conventional
£600 – £3,500
£1,700 – £4,000
£2,955
Electric
£590 – £2,500
£1,600 – £3,500
£2,790
Biomass 
£4,000 – £12,000
£6,000 – £21,000
£16,000
Installation costs will typically cost an additional £1,000 – £1,500, depending on the length and complexity of the installation. 
Generally, a like-for-like boiler swap will cost significantly less than if you were to install a different type of boiler to the one you currently use. This type of swap typically involves adjusting the pipework and removing/adding external units, such as a hot water cylinder. This would require some additional central heating costs, such as hot water cylinder costs or radiator replacement. 
Moving your boiler to a new location in your home will also impact the total installation costs quite considerably since this will require extensive planning and specialist parts and labour. Therefore, it's not recommended that you move your boiler to a new location unless you, or your professional installer, deem it absolutely necessary. 
Domestic boiler prices in the UK
As well as the usual factors that determine the price of a new boiler, boiler brands in the UK price their boiler products according to the special features and technology that come with a new model, the brand reputation, and the length of the warranty.
The top brands in the UK price their range of boiler products as follows: 
Below we've outlined the typical price range you can expect from the UK's top 5 boiler brands according to boiler type.  
Boiler brands in the UK
Boiler brand
Combi boiler price range
System boiler price range
Conventional boiler price range
Worcester Bosch 
£730 – £2,475
£815 – £2,300
£900 – £1,445
Baxi
£860 – £1,310
£710 – £1,030
£695 – £991
Viessmann
£915 – £3,520
£995 – £1,650
£1,115 – £1,560
Ideal
£850 – £1,350
£875 – £1,400
£730 – £1,530
Vaillant 
£910 – £1,920 
£895 – £2,700
£790 – £1,535 
The different boiler fuel types
There are various boiler fuel types available in the UK. Below we've outlined the cost of each per kilowatt-hour (kWh) to give you a sense of how much you're likely to pay in running costs. We've also indicated the carbon dioxide equivalent emissions that these boilers release. 
The data used in the following sections was sourced from the Energy Savings Trust and applies to homes in England, Scotland, and Wales, as of October 2023.
Gas boilers
For those connected to the national gas grid, gas boilers are one of the most commonly used heating systems throughout the UK. This is because per kilowatt-hour, gas is usually priced the cheapest. 
Natural gas fuel prices & carbon factors
Average price (pence/kWh)*
6.9
Carbon dioxide equivalent factor (kgCO2e/kWh)
0.213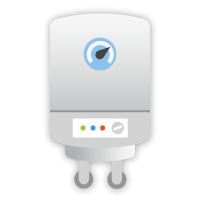 In terms of new boiler supply costs, gas boiler units are typically on the lower end of the price range, especially when compared to oil boilers or biomass boilers. 
One reason to consider a low-carbon heating system over a new gas boiler, however, is because the government has announced that a ban on all new gas boiler units will come into effect from 2035. This will help decarbonise the UK's home heating and help to reach the legally binding net zero by 2050 target. 
The UK Government is incentivising homeowners to switch to low-carbon heating systems through various grants and schemes. Funding usually covers some or all of the installation costs of new heat pumps or biomass boilers. 
For those looking for a way to reduce their carbon footprint while relying on natural gas-fuelled heating, you can consider a hybrid system. This is where solar energy is used to heat the water in your hot water tank. This is only suitable for system and regular boilers where a hot water tank is required. 
Most new gas boilers come "hydrogen ready" which means that they can run on a mix of natural gas and hydrogen gas. This could help transition away from natural gas-fuelled heating while still making use of the existing gas network. However, hydrogen heating technology is still in development with some experts saying that it might never be a viable option, including the National Infrastructure Commission. 
Electric boilers
While electric boiler costs are typically among the cheapest to buy and install, they are the most expensive to run since they require a lot of electricity. Currently, electricity is around four times the price of gas per kilowatt-hour. 
Electricity  fuel prices & carbon factors
Average price (pence/kWh)*
Carbon dioxide equivalent factor (kgCO2e/kWh)
Electricity (standard rate)
27.35
0.225
Electricity (off-peak economy 7)
16.35
0.225
Electricity (on-peak economy 7)
33.44
0.225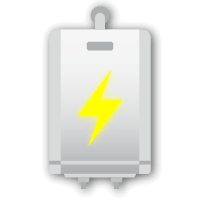 If you use electric storage heaters or a hot water tank, then you can take advantage of the Economy 7 tariff which allows you to heat the water for later use, while electricity is at its cheapest. This is usually a 7-hour period between midnight and 7am, but it can depend on your supplier. Either way, your electric storage heating costs will be far cheaper. 
Electric heating systems are highly efficient, usually running at 99-100% efficiency. This is because they do not run from internal combustion, meaning there's no energy wasted. 
While the absence of combustion prevents the release of carbon emissions and pollutants from your home, electricity is still provided by industrial power plants which are currently powered from fossil fuel sources. Although renewable power is making up a larger share of the mix, electric heating can not yet be considered renewable. 
Oil boilers
Oil boilers are popular among homes that aren't connected to the gas grid. These are usually homes in rural areas, with plenty of space to store an external oil tank. Currently, the price of oil sits between the price of gas and electricity. 
Oil fuel prices & carbon factors
Average price (pence/kWh)*
9.0
Carbon dioxide equivalent factor (kgCO2e/kWh)
0.298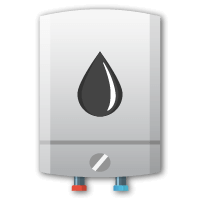 In terms of supply and installation, oil boiler costs are also among the most expensive, especially when compared to gas and electric boilers.
The worldwide oil market is also highly susceptible to external market shocks which can often see the price of oil fluctuate dramatically. As a depleting natural resource, we can only expect the price of oil to continue the rise as time goes on.
Biomass boilers
Biomass boilers are fuelled by burning renewable material (biomass) in the form of wooden chips, pellets, or logs. Pellets are the most commonly used biomass fuel, typically priced at £245 per tonne.
Wood pellet fuel prices & carbon factors
Average price (pence/kWh)*
13.8
Carbon dioxide equivalent factor (kgCO2e/kWh)
0.048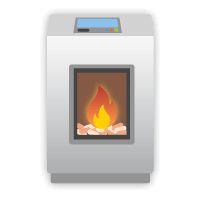 Like with oil boilers, it's important that your home has enough dry and sheltered space to store the fuel. Biomass boilers are far from a cheap heating system in terms of supply and installation costs, with prices running up to £21,000.
Biomass boilers are considered a low-carbon heating system since they run on a renewable fuel source rather than fossil fuels. As you can see in the table above, the emissions released from running a biomass boiler are far less than any other fuel type.
Because it is a low-carbon alternative to fossil-fuelled heating, the UK Government does offer a grant of £5,000 off the new biomass boiler costs for homes in England and Wales, through the Boiler Upgrade Scheme. 
The different types of boilers
Curious about which boiler type will work best for your home? Below, we explore the three main types of boilers and their suitability for various homes.
Combination Boilers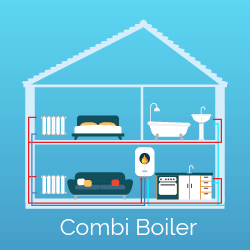 Combination, or just "combi", boilers are the most commonly installed type of boiler in the UK. This is because they are compact, operating from a single unit, with no need for a hot water cylinder or cold water tank.
Combi boilers operate differently from system or regular boilers in that they provide heating and hot water on demand, rather than from pre-stored tanks. This makes combi boiler costs generally less when it comes to supply and installation.
Because of their spatial efficiency, they are most suited to smaller homes with less energy demands. While combi boilers can come with higher power outputs for heating and hot water, they may struggle to meet the demands of especially busy homes with many radiators and outlets running at once. This will also likely result in higher running costs. 
System boilers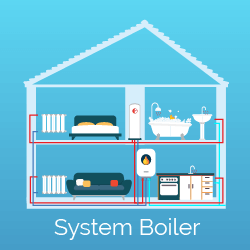 For larger homes, system boilers are a great option since they heat and store water in a hot water cylinder, which can then be used as and when you need it rather than relying on the mains supply. 
In the same way as combi boilers, system boilers take water directly from the mains. This makes them more spatially efficient than regular boilers, which require an additional cold water tank. 
Mains water pressure is also more likely to provide water at a consistently high pressure, although this can depend on your location. 
System boiler costs typically start higher than combi and regular boilers, but since they are able to provide enough energy to the busiest households, with fewer units than a regular boiler, they become the best option for larger homes. 
Regular boilers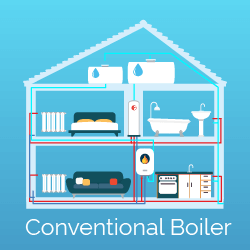 Regular boilers are best suited to large homes with plenty of space, and with high energy demands. They are also known as 'conventional' or 'heat only' boilers. 
With a hot water cylinder, a regular boiler can provide enough heating and hot water to large homes with lots of people. 
However, regular boilers are usually found in older buildings since they are quite outdated today and are usually only sold to those who go for a like-for-like swap. 
As well as a hot water cylinder, a regular boiler requires an additional cold water tank where the mains water is first supplied to, rather than directly to the boiler itself. This means regular boiler's costs are altogether higher and they will take up considerably more home space.
What maintenance does your boiler need?
Annual service checks are often required to maintain your boiler's warranty. Beyond being a routine procedure, an annual boiler service is necessary to ensure the safety and efficiency of your central heating system. 
The cost of a full boiler service varies based on factors such as boiler type, location, fuel, manufacturer, and model, ranging from £50 to £160. Opting for a boiler cover and service plan may be an alternative, though monthly fees can accumulate, potentially exceeding the cost of a yearly service.
One of the main reasons for investing in annual boiler service is the potential cost savings. A 10% drop in boiler efficiency, if rectified during the service, could save around £200 annually on heating bills. 
What's more, regular service helps prevent sudden boiler breakdowns, which could lead to significant expenses ranging up to £3,000 for a replacement, including installation costs. Emergency repair bills, often ranging from £100 to £500, can be avoided through yearly maintenance checks.
When do you need to replace your boiler?
You may be wondering whether your boiler is in need of replacement or perhaps just some boiler maintenance. An engineer will diagnose any issues going on with your heating system during its annual service check. They can also advise as to the best course of action and whether a full replacement is necessary. 
A-rated boilers come with an A-rating for energy efficiency as standard. This means they operate at 92% efficiency or higher. Over time, your boiler becomes more inefficient and the rating will drop. A G-rated boiler, with an efficiency of 70% or less, will cost far more to run since more energy is needed to produce the same amount of heat or hot water. 
If your service check is a while off, but you're unsure whether your boiler is operating properly, then here are some of the tell-tale signs that your boiler may be in need of replacement: 
1. Boiler age 
A well-maintained boiler can run for as long as 20 years provided that it is well maintained. However, after all this time, your boiler will inevitably become less efficient which will run up your heating bills. Therefore, it's recommended that you replace it after 10-15 years. 
2. Regular boiler issues
The more you experience issues with heating and hot water, whether it's weak water pressure from the shower, or your boiler simply breaks down, then it's best to start considering a replacement. Not only will faults in your heating system become even more frequent, but you're also likely to experience some hefty repair costs that could be avoided by replacing it entirely.
4. Increase in heating bills 
This one could be related to several other issues: maybe the rates charged by your supplier have increased, in which case you may only need to switch to a more economical choice. It could also be that you're turning your heating on more regularly because of cold weather, in which case a smart thermostat can enable you to optimise your heating use. 
If you're still experiencing issues following these steps, then it's likely related to the boiler itself. An inefficient boiler will run up your heating bills more and more as time goes on, so replacing it will let you save money in the long term. 
5. Leaking boiler 
Leaking boiler pipes indicate some physical damage that should be repaired or replaced as soon as you can. Left untreated, this can cause significant structural damage to your property.  
6. Noisy boiler or radiators 
Banging or gurgling noises from your boiler, radiators, or pipes are a signal that something is wrong with your system. It's crucial to have this checked by an engineer as soon as you can. The longer you leave it, the more serious the problem will become and the more likely the boiler will become damaged. 
7. Odour coming from boiler
Sometimes you can identify a problem with your boiler by any smells that come off it. Metallic or electrical burning smells in particular. Carbon monoxide leaks can be fatal and should be acted upon immediately by evacuating your home and contacting the Gas Emergency Services on 0800 111 999. You can identify it by an eggy, sulphurous smell. 
A new energy-efficient boiler has the potential to save you as much as £540 in annual heating costs, according to the Energy Savings Trust. However, you may be put off by the potentially steep supply and installation costs. 
Some companies offer competitive deals that will let you save money on installation. Finding the best deals can take hours of browsing the internet and reaching out to companies to get their quotes. Alternatively, you can get your quotes provided directly from Household Quotes.
Our exclusive services put you in touch with up to 3 of the top-rated installers in your area. With their tailored quotes, you are free to compare to find the best deal. All of the installers in our wide network have been pre-vetted by our team. 
To get your free quotes, start by clicking the button below. 
Fill in the form in just 1 minute
Are there boiler grants in the UK in 2023?
The costs of a boiler replacement and wider household energy efficiency upgrades can be completely unfeasible for many homes in the UK.
To improve the comfort and living standards for everyone in the UK, the government has initiated several grants that help cover some, or all, of these heating and energy efficiency upgrades. 
Energy Company Obligation (ECO4) 
ECO4 was launched in April 2022 and will run until March 2026. The scheme obligates large energy suppliers to support homes in need by upgrading their homes to a livable standard. 
Through the scheme, you can receive grants towards a range of energy efficiency improvements, including boilers, insulation, and low-carbon heating upgrades. 
The grant amount and the extent of the improvements that you can receive depends on the energy supplier you work with and your individual needs. 
Eligibility requirements:
You must be a homeowner or live in privately rented accommodation, anywhere in the UK. 
Your heating system must be within the D-G energy efficiency band.
You must be the recipient of certain means-tested benefits, including Pension Credit, Child Tax Credit, and Working Tax Credit. 
Through the ECO4 LA Flex or the upcoming ECO+ scheme, you may still qualify if your income is deemed low enough.
Boiler Upgrade Scheme
This government scheme was first launched in April 2022 and will run until 2028. The BUS offers fixed grants towards the installation costs of a new low-carbon heating system, including biomass boilers, air source heat pumps, and ground source heat pumps. 
In September 2023, the grant amount you could receive for an air and ground source heat pump increased to £7,500. The grant amount you can receive for a new biomass boiler remains the same, at £5,000. 
Eligibility requirements: 
You must be a homeowner, small landlord, or private landlord in England or Wales.
You must have a valid Energy Performance Certificate (EPC) with no outstanding loft or cavity wall insulation recommendations.
You can only replace fossil fuel heating systems, such as oil, gas, or electric boilers. 
Your property must have an installation capacity of 45kWth. 
Warm Nest Scheme
The Nest Scheme by the Welsh government offers to cover a range of home energy efficiency improvements, including free boiler replacements. 
Eligibility requirements:
You must be a homeowner or rent from a private landlord, in Wales. 
Your home must undergo a professional assessment to check if it is energy inefficient. 
Someone in your home must be the recipient of a means-tested benefit and have chronic health issues, including chronic respiratory or mental health conditions. 
Warmer Homes Scotland 
The Scottish Government initiative, Warmer Homes, offers a range of energy efficiency upgrades worth at least £10,000. This includes boiler replacements and low-carbon heating upgrades. You may be expected to contribute to upgrades that go beyond a certain threshold, in which case you may also be entitled to take out an interest-free loan. 
Eligibility requirements: 
You must be a homeowner or rent from a private landlord, in Scotland. 
Your home must meet the tolerable living standards according to Housing (Scotland) Act 2006.
You must have been living in your home for at least 1 year (unless you have a DS1500 certificate).
Your home must have an energy rating of 67 or less and a floor area of 230 square metres or less.
You cannot re-apply for this funding until after 5 years of receiving it. 
Best boiler manufacturers in The UK
In 2021, we surveyed 1,425 of our customers to learn what they looked for when choosing between different boiler brands in the UK.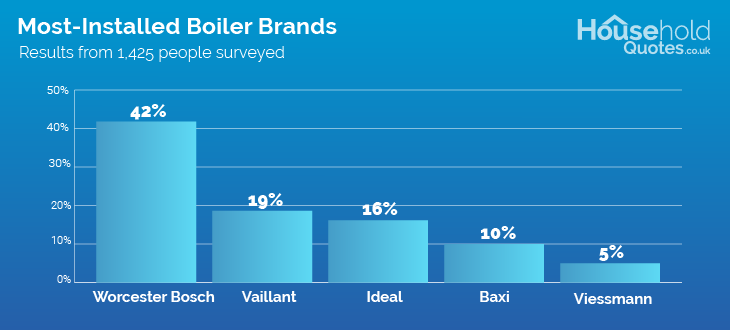 According to our results, the most popular boiler brand in the UK is Worcester Bosch, chosen by 42% of our customers. 
Worcester Bosch has a long-standing reputation for high-quality boiler products and is a top player among the UK market. The graph below shows the remainder of the top 5 most popular brands in the UK. 
Before handing over your project to an installer, it's important to consider multiple options. You can do this by browsing the profiles of different companies and checking their customer reviews. 
By comparing different installer quotes, you also have the opportunity to save money on installation costs by choosing the company that offers the most competitive rate. 
However, narrowing down your options can take several hours of research. That is unless you get your quotes from Household Quotes. Using the details you provide via our 30-second form, we can provide you with up to 3 quotes from the top-rated installation companies in your area. 
All of our quotes come from Gas Safe registered installers. We will only connect you with the best options within your local area so you can take advantage of your local rates. 
Get your free, no obligation quotes by clicking the button below. 
Fill in the form in just 1 minute
Frequently asked questions