The Most Expensive Vintage IKEA Furniture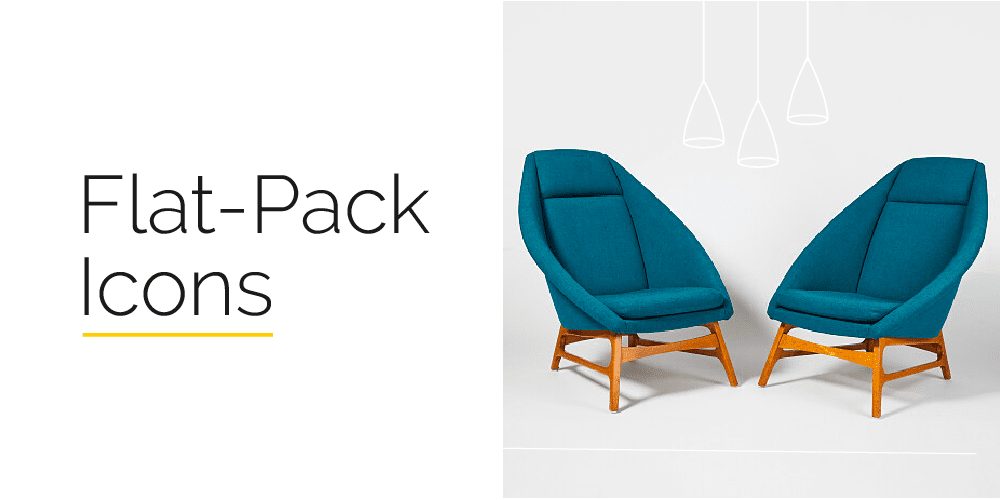 It's IKEA – but is it art?
It might not feel like an investment opportunity while you're on the walk of doom through the aisles of IKEA. But, among the MDF furniture and mundane basket-fillers, you might just find a future classic. When an IKEA piece hits that sweet spot of unique design and poor sales (leading to it swiftly being discontinued), its potential value soars.
In fact, the vintage IKEA market is booming. Mid-century Scandi design has both retro appeal and timeless functionality. Its influence runs through the more eclectic visual styles of later decades. And IKEA's Buy Back initiative of reselling your unwanted furniture has drawn attention to the desirability and sustainability of more recent items.
HouseholdQuotes has discovered the most expensive IKEA resells from leading auction websites. We've produced an interactive below where you can find the priciest vintage item for each furniture type. And first up is our, um, 'FÖRTUNE' living room range – each item is the most expensive in its own category.
Take that blue-grey beech SINGOALLA daybed by the window, for example. It sold for a record $3926 (£3110) at Bukowskis. It cost just 360 kr (Swedish kronor) in 1962 – around $40 – and it was recommended to adorn it with a mohair plush. In case you don't have $4k for a sofa, Made.com does a retro one without the 'vintage' prices and without the mohair.
Here you can see what the most expensive IKEA items could set you back if you were wanting to decorate your living room I retro-Scandi-chic. You might not get quite as much BANG for your buck as you're used to. But we must admit it looks good.
Stylish 1950s Armchair is IKEA's Priciest Vintage Piece
A mid-century modern armchair set the world record for a piece of IKEA furniture at an auction held on 14 November 2021 by the Swedish auction house Stadautkion Sundsvall, according to a report from Barnebys.
A copy of the CAVELLI armchair made the new world record for the priciest IKEA furniture, fetching 151,000 Swedish kroner ($16,686.99). Launched in 1959 IKEA catalogue, the armchair was designed by the Swedish acclaimed designer and architect Bengt Ruda. According to the IKEA museum, the company that made the CAVELLI (Älmhults Möbelstoppning) is reported to only ever made five, explaining the exorbitant high price tag for the armchair today.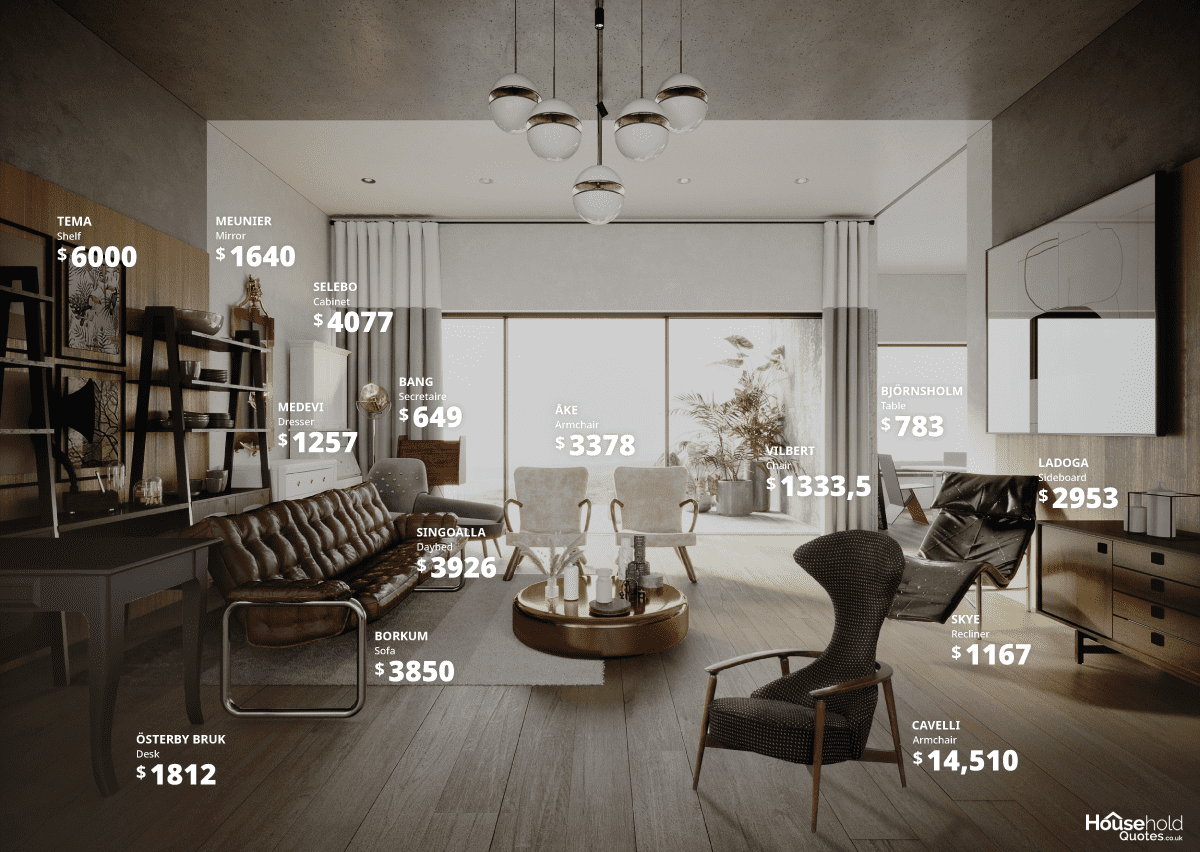 Furniture designer Wiebke Braasch reimagined the shape of the CAVELLI when designing the IKEA PS 2012 easy chair. Who knows, maybe Braasch's metal outdoor chair will one day be resold for thousands of dollars…
Find the Priciest Vintage IKEA Piece of Any Category
The Auction House of Mum's Attic
Many iconic Scandi design items from IKEA's legendary early years are worth a bundle today. But as new generations of homemakers develop disposable income and nostalgia for their childhood, items from the 'international' age of the 1970s-1990s and onwards are gaining value, too.
A well-preserved chair in your mum's spare room could raise enough to refit your entire kitchen. Or you could just add it to your own retro-styled lounge and invite your friends for an '80s-style cocktail party. Just don't spill anything on the upholstery.
METHODOLOGY & SOURCES
We focused on only sold/auctioned items and didn't include items for sale. We limited our search by the lots with prices above GBP 400 and unit prices above GBP 300.  We converted the prices into GBP and USD using historical exchange rates from Investing and Barnebys.
The data was gathered from these sources in September 2021:
1stdibs. (2021). 1stdibs. 1stdibs.com
Auctionet. (2021). Auctionet. auctionet.com
Barnebys. (2021).Barnebys. barnebys.co.uk
Bukowskis. (2021). Bukowskis. bukowskis.com
Cheapism. (2021). Cheapism. blog.cheapism.com
Göteborgs Auktionskammare.(2021). Göteborgs Auktionskammare.gta.auction2000.online
Johansson, I. (2019). Göteborgs-Posten. gp.se
Mcdonough, L.M. (2019).These Vintage IKEA Pieces Sell for Thousands of Dollars. housebeautiful.com
Wright 20. (2021). Wright20. wright20.com